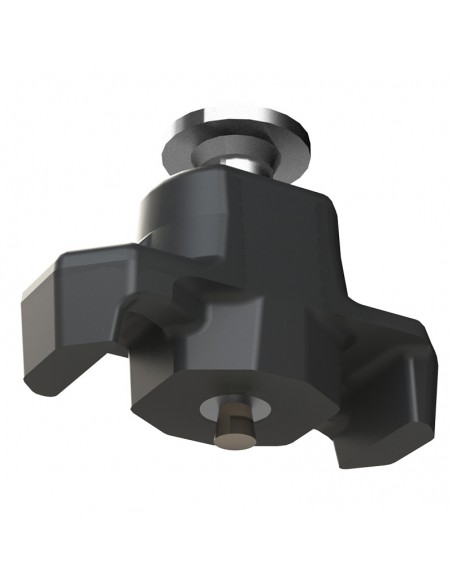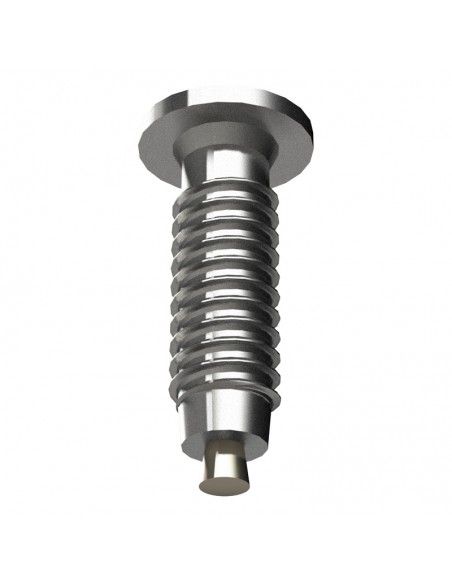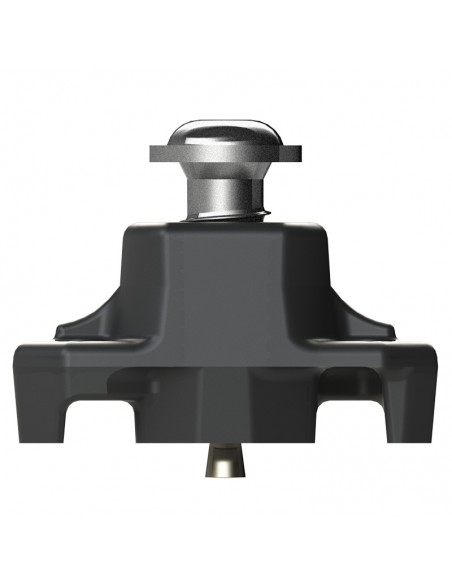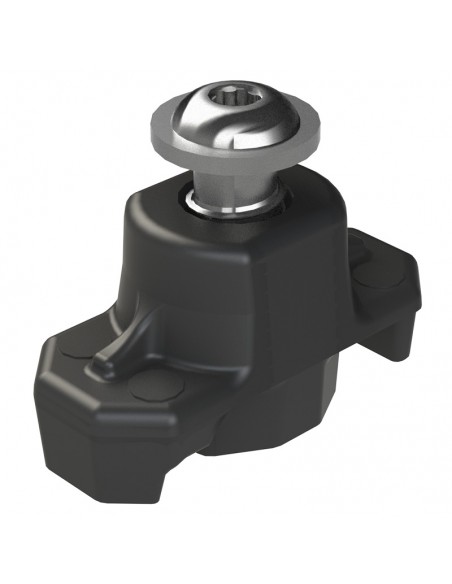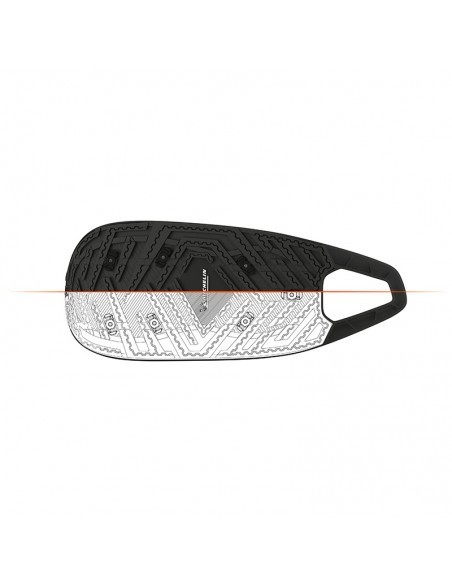 Adherence and all-terrain: Each screw has a carbide tip that provides a mechanical anchor in the ice for a better grip on this type of surface. This grip is additional with the Michelin rubber soles.
Each sole has 7 carbide tips.
With the soles equipped with the Icespike kit, the all-terrain function of the snowshoes is preserved, warnning, however, to the interior surfaces.
​Warning! This Icespike kit does not completely eliminate the risk of falling. You are responsible for your actions, decisions and safety. The Icespike kit does not transform the EVVO snowshoes into equipment for mountaineering or ice climbing.
The use of alcoholic or psychotropic substances, including medications that may impair perception, stability and attention, should be avoided at all times when using this equipment.
The screws are used to secure the upper to the sole block and are screwed into a composite crampon in contact with the ground.​
Ergonomic walking : The walking ergonomics of the snowshoes are preserved.
Assembly / Disassembly : The Icespike kit can only be mounted in the soles of snowshoes that already have visible composite crampons (from the 2021-22 range onwards - For any other generation of soles, contact the EVVO brand)​ This kit replaces the composite crampons without carbide tips.​
For their replacement, the tutorial is available on our Youtube channel.
This kit is recyclable. Throw the plastic inserts in the plastic containers and the screws in the metal containers.
​Join the snowshoe rEVVOlution 
EVVO wanted to give snowshoes a new turning point in their history.
An overshoe in innovative fabric, easy to put on, offering protection and thermal comfort. An intuitive adjustment system facilitating its adjustment over any type of shoe. An ergonomic design certified by podologists for a natural stride. A unique light, silent sole, with true all-terrain grip developed in partnership with Michelin, guaranteeing adherence and durability.
Customers who bought this product also bought:
Customers who bought this product also bought: