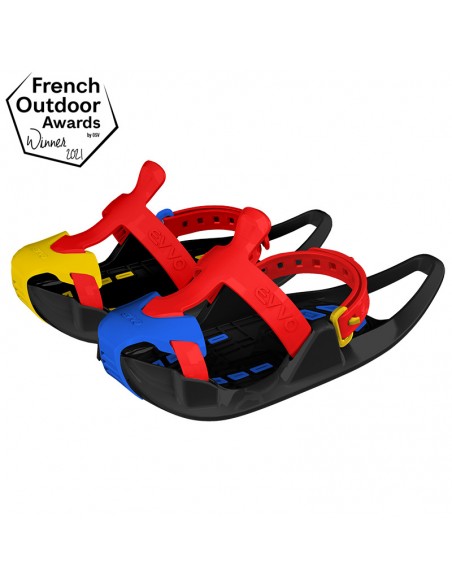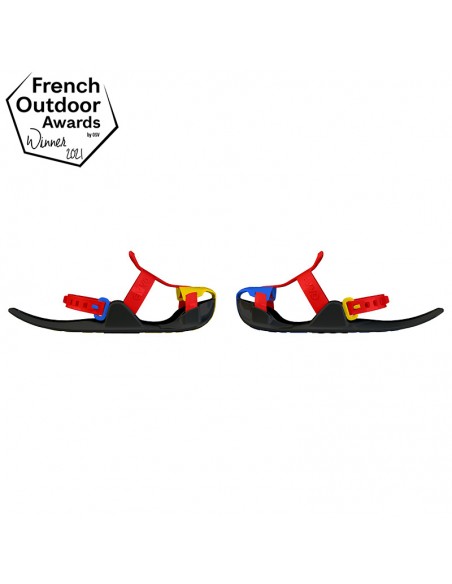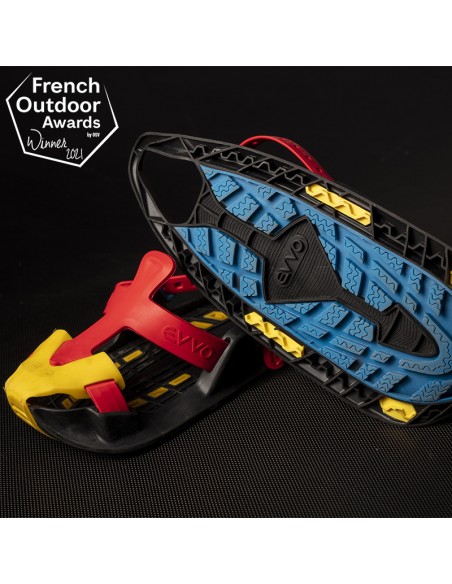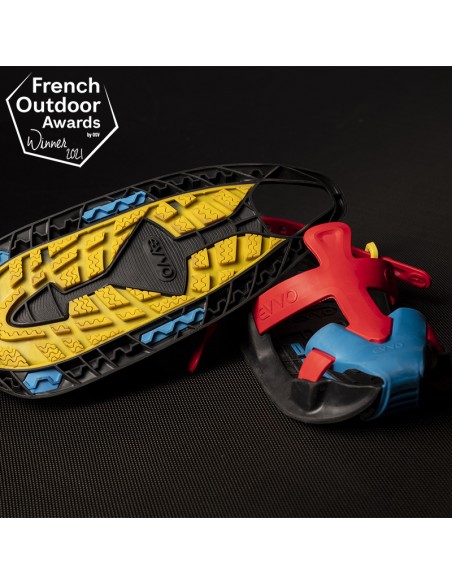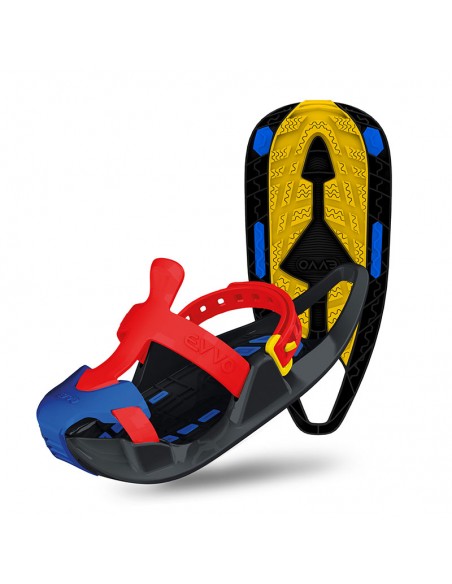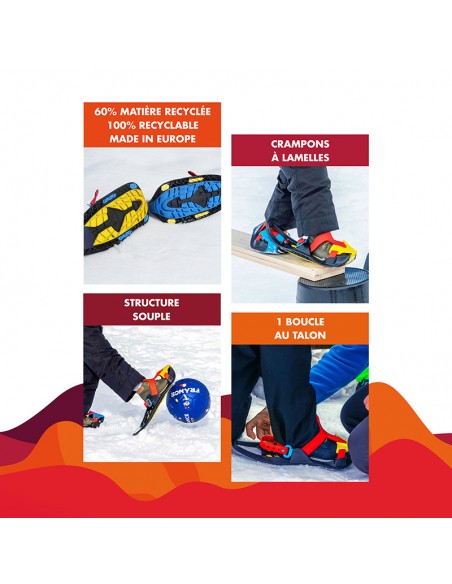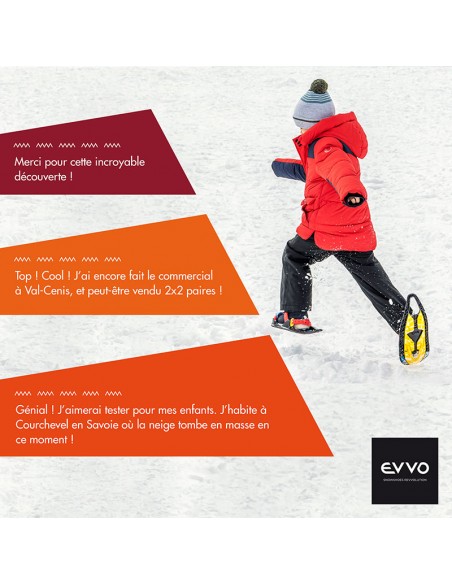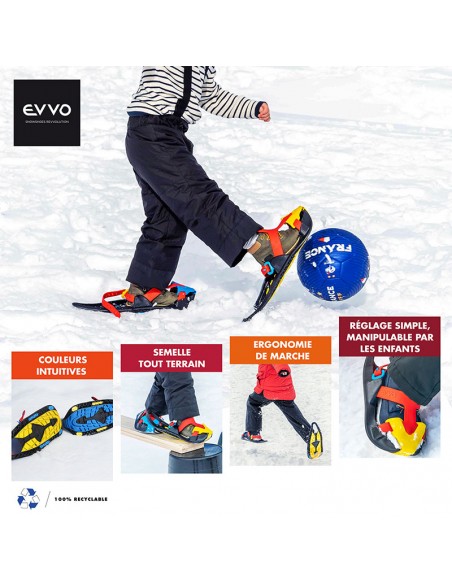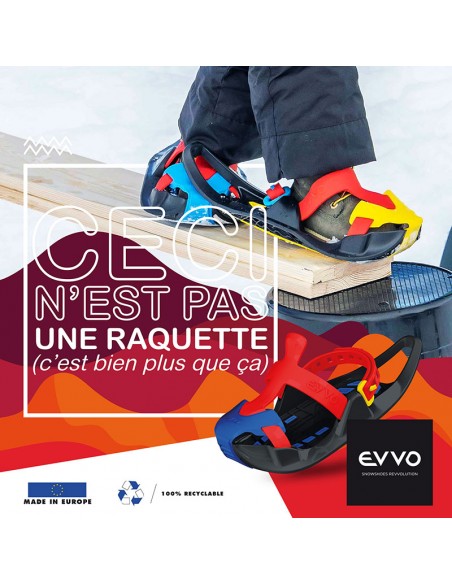 Awarded at the French Outdoor Award winter 2021 – category Sustainability​
They're the new generation snowshoes specially designed for children.
Intuitive and fun, they offer comfortable walking, allowing the youngest ones to take full advantage of their outings into the snow.
Before, there were snowshoes; now there are ShoShibaas!
Unique color: Super Heroes

Awarded at the French Outdoor Award winter 2021 – category Sustainability​
Recycled and recyclable : ShoShibaas are made from 60% recycled materials. They are assembled without any metallic parts. They are 100% recyclable! If you return them to EVVO, we will make new ones from them.
Ergonomic walking: a patented shape certified by podologists, lightness and flexibility of materials. Everything children like!
All-terrain adherence: The soles have a unique, patented geometry with blade grips using EVVO 3D technology.
Bearing capacity: patented spatula-free shape retains your natural step.Running in powdery snow, crossing rivers, taking a break in the warm, ShoShibaas adapt to their day in the mountains and not the contrary! .
Intuitiveness:Intuitive one-strap adjustment, it can be changed in the blink of an eye by children themselves.
ShoShibaas are so much more than snowshoes!
EVVO wanted to give snowshoes a new turning point in their history.
An overshoe in innovative fabric, easy to put on, offering protection and thermal comfort. An intuitive adjustment system facilitating its adjustment over any type of shoe. An ergonomic design certified by podologists for a natural stride. A unique light, silent sole, with true all-terrain grip developed in partnership with Michelin, guaranteeing adherence and durability.
Customers who bought this product also bought:
Customers who bought this product also bought: