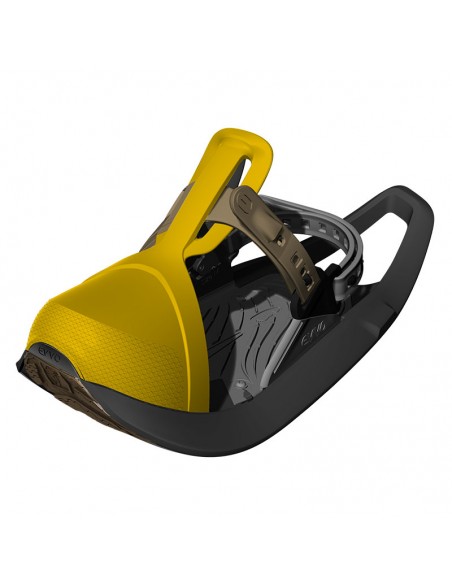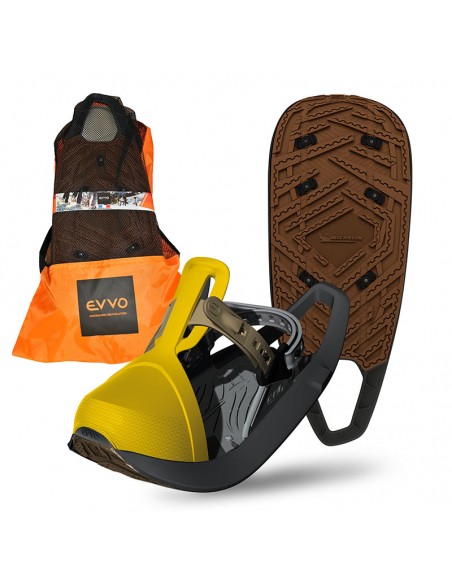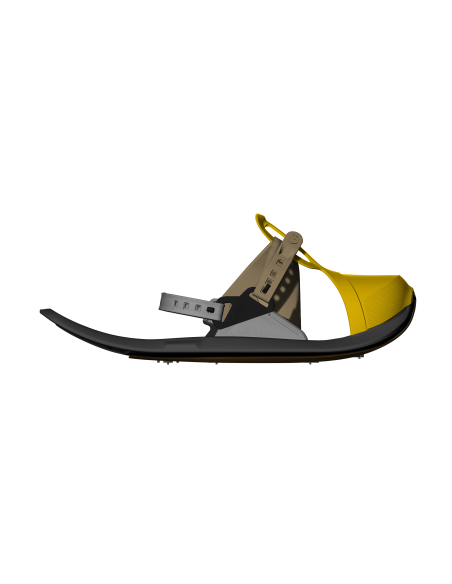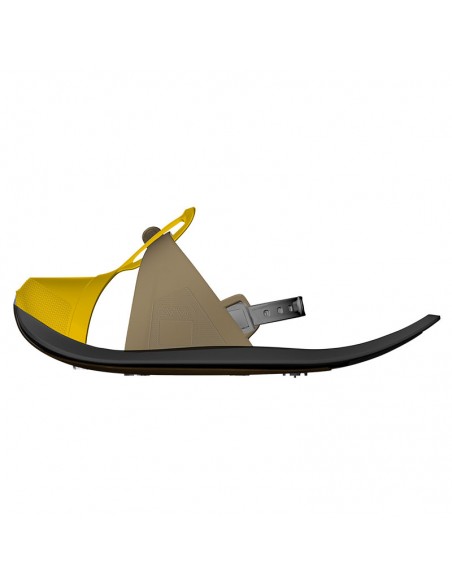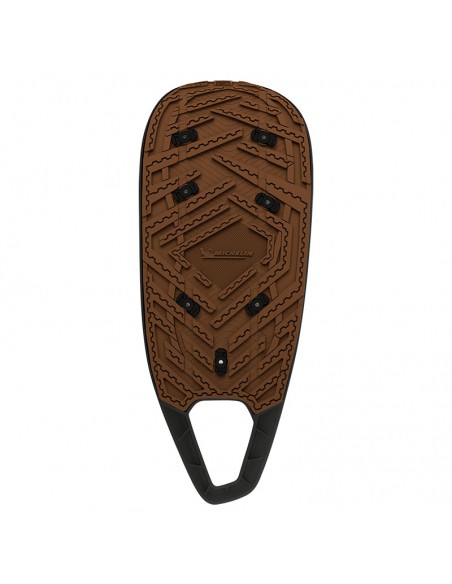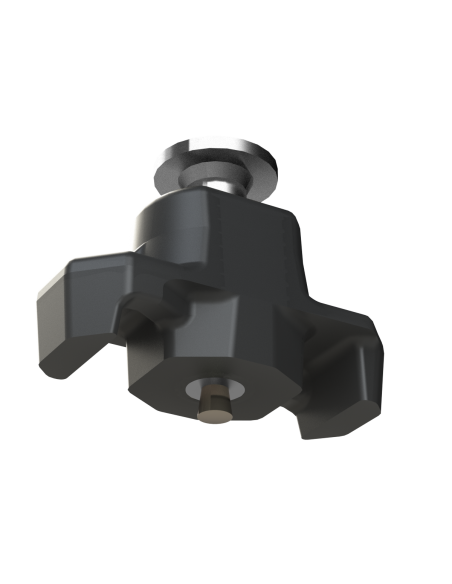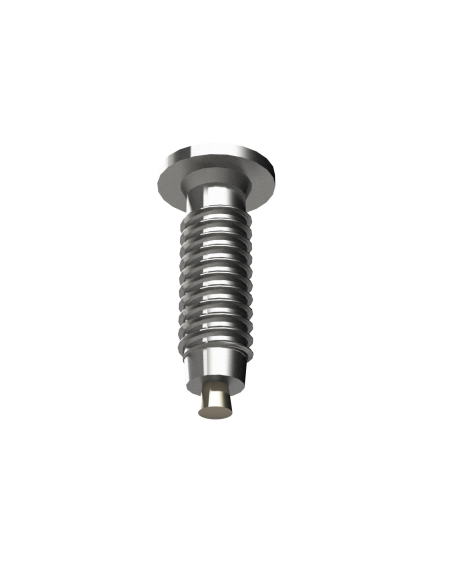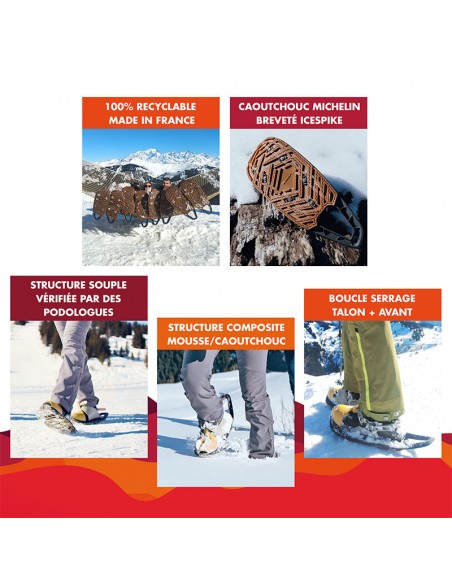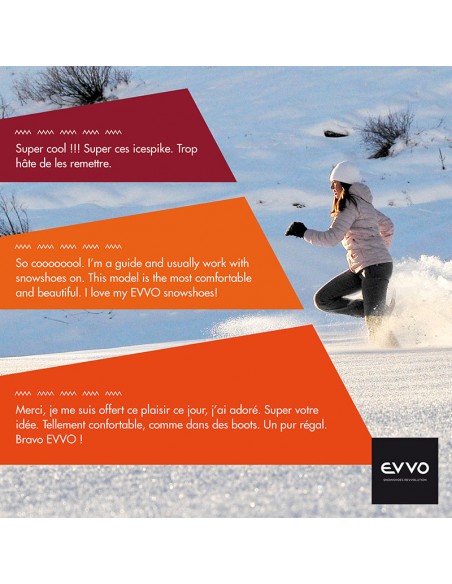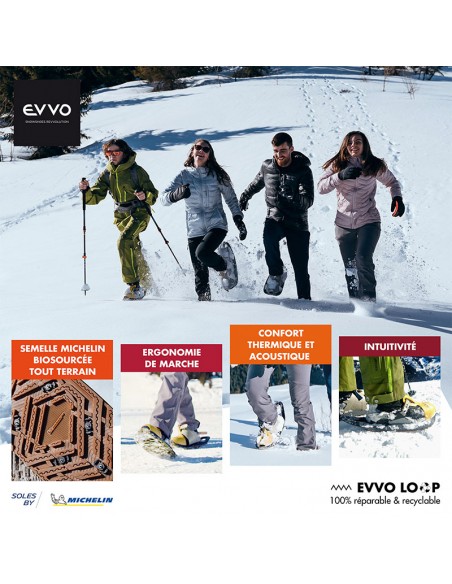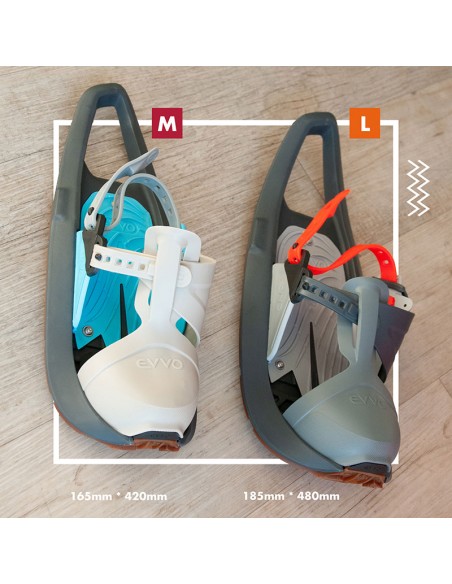 The Toree is much more than a snowshoe! The EVVO Toree Snowshoe is a technical innovation for all snow lovers. With it, you benefit from simplicity and practicality.
Equipped with a unique technology thanks to its 90% biosourced sole and 100% recyclable upper, this product was co-developed by EVVO's and Michelin's teams with a single objective: to facilitate your snowshoeing activities while respecting the environment.

TOREE is not a snowshoe, it's more than that !
Durability: a 100% repairable and recyclable model, 90% biosourced soles developed with MICHELIN.
Grip: 14 carbide spikes ensure mechanical anchoring in the ice.
Ergonomic walking: Patented ergonomic shape certified by podologists, lightness and flexibility of materials.​
Flotaison: spatula-free patented shape to retain a natural stride and save your energy, even in powdery snow.​
Thermal protection and acoustic comfort: The midsole, made with foam and rubber offer thermal isolation and reduce of noise disturbance.​
Intuitiveness: Light, flexible materials, double kick and hell adjustment system, intuitive to put on and adjust.​
Made In France technology: EVVO snowshoes are a true technical innovation developed and manufactured in France in the Massif du Pilat.
MORE RESPECT FOR THE ENVIRONMENT!
Michelin develops and supplies BIOSOURCED soles made of 90% natural material, to the snowshoes of the technological manufacturer EVVO without compromising on performance
Join the snowshoe rEVVOlution​
EVVO wanted to give snowshoes a new turning point in their history.
An overshoe in innovative fabric, easy to put on, offering protection and thermal comfort. An intuitive adjustment system facilitating its adjustment over any type of shoe. An ergonomic design certified by podologists for a natural stride. A unique light, silent sole, with true all-terrain grip developed in partnership with Michelin, guaranteeing adherence and durability.
Customers who bought this product also bought:
Customers who bought this product also bought: